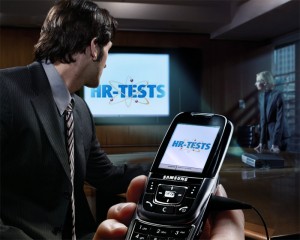 See yourself as others see you – Taking responsibility for your career and life
The Apollo Profile is a professionally designed and validated test to help you maximise your career potential. The same and similar tests are used by many employers and recruiters to evaluate job applicants. Here is your chance to get objective feedback to help you succeed in your career, and get the job you want.
The report is easy to read and understand, and offers advice on how to do better in areas of possible weakness, and affirms your work-related strengths. Your Apollo Profile report is available online immediately you complete the questionnaire. The cost for individuals is only AU$48 . A similar report from a psychologist would most likely cost over US$120.
" I wish to thank you gratefully for the opportunity that you have given me to use the questionnaire.
This has given me an insight I would never have received from a head hunting firm.
I have printed to files the reports generated and from what I have read apparently some "improvements" have to be made as I'm "not that perfect" after all (ha,ha).
Thank you once again, it has proven to be enlightening to have a blunt appraisal where feelings are not hurt.
Sincerely and Gratefully yours,
Mr M v H.
"Grenda's adopted the Apollonean profile system to enhance its Driver recruitment process in late 2006.The fact that it had a data base relating "Bus Drivers" was attractive and Grenda's felt it would be a beneficial tool. Every applicant presents themself in the best light and minimises exposure of their possible shortcomings. From a potential employer's perspective there is a real benefit in gaining an insight into the person behind the image that has been presented.
Grenda's have found that the Apollonean profile supports findings from the conventional recruitment process. A further benefit is gained when the profile sheds light on areas that have not been so obvious during the standard process. Grenda's is continuing to use the system for selection of its driving staff and have even trialled its use into Operational selection areas. Overall our Managers have seen it to be a positive tool."
Human Relations Manager
Grenda Transit Management